D - Physics of the Atmosphere
Électricité Atmosphérique et Météorologie Observatoire Géophysique de St. Kalinowski à Świder 1975
Author(s):
Volume: 104
Series: D-2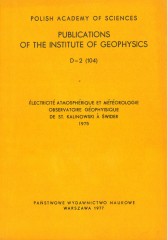 This volume contains the results of recordings of some elements of atmospheric electricity and daily observations of major meteorological factors, noted at the S. Kalinowski Geophysical Observatory of the Polish Academy of Sciences at Świder in 1975.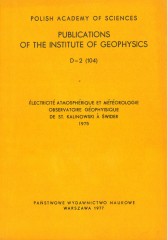 Papers on Atmospherical Electricity 1975
Author(s):
Volume: 99
Series: D-1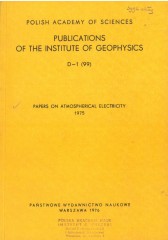 The methods and scope of atmospheric electricity research, its historical background and present state are considered. In this paper the relationship between atmospheric electricity and meteorology is discussed. Several possibilities of application of atmospheric-electric methods for meteorological purposes are reviewed.