A - Physics of the Earth's Interior
Dislocation Theory in Earthquake Modeling: Contributions of Roman Teisseyre
Editor(s):
Dziembowska A.
,
Czechowski Z.
Volume:
420
Series:
A-30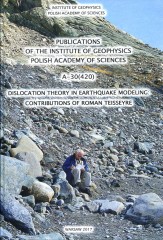 Roman Teisseyre was one of the pioneers of applying the dislocation theory in geophysics. The present book recollects his major publications of the years 1961−1990, the milestones in the consecutive stages of the development of the Theory of Earthquake Premonitory and Fracture Processes. The collection reproduced here, showing the evolution of the Author's ideas, is sort of backup and supplement to monographic publications and gives the reader an easy insight into some top positions representing numerous papers scattered over various journals and books.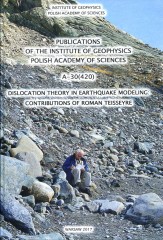 Nonstationary Flows of Viscous Fluids through Porous Elastic Media. Homogenization Method
Author(s):
Bielski W.
Volume:
388
Series:
A-29
Porous media found in the natural environment represent a good example of media with microstructure. Their pores contain different phases of liquids and gases filling them as well as the interfaces between the phases. This issue has been frequently discussed by soil physicists and chemists, chemical and petro engineers, seismologists and other researchers interested in geosciences.